Neil Ohlenkamp's Visit to Costa Rica
Neil Ohlenkamp attended the November 10, 2002 national tournament held in San Jose, Costa Rica in honor of the founder of judo in Costa Rica, Shihan Madrigal. He participated as a referee and presented awards to the winning athletes. He also observed the national judo in order to be better able to contribute some new ideas to a special judo clinic held the following day.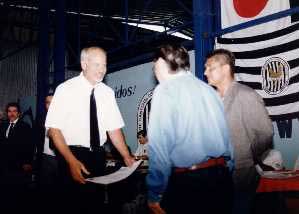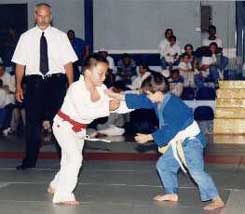 On November 11, 2002 Neil Ohlenkamp conducted a class for the masters of Costa Rica as well as coaches and athletes. The lessons involved a method of moving kuzushi and some new competitive techniques being used in international competition. He received a certificate of appreciation and a gift from the hosts, Sensei Noah Mario Marín (rokudan), Sensei Omar Murillo Sr. (sandan) and Omar Murillo Jr. (shodan).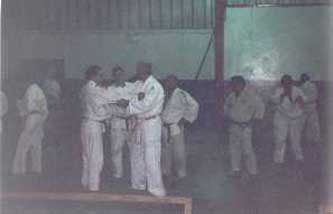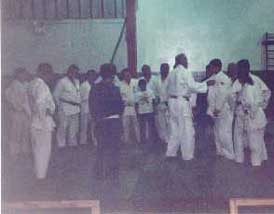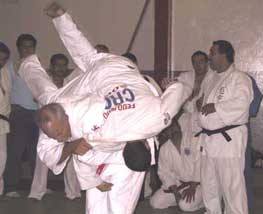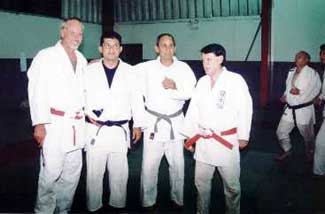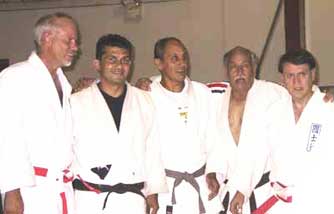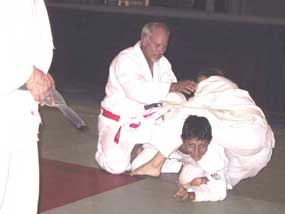 ---

This article is based on the article (in Spanish) by Omar Murrillo and is copyright © 2004 by Neil Ohlenkamp, JudoInfo.com, USA. All rights reserved. Last modified October 17, 2004.